Covenant
As a Christian Faith Community we seek to provide the following:
An accepting loving community that provides a sense of belonging to all who attend
A safe place to ask questions
Encouragement and help in identifying one's spiritual gifts and talents
The opportunity to take risk and to confess struggles
Relationships that experience grace and forgiveness
Help in personal, marriage and family challenges
Teaching, study, and fellowship that connects to real life
Genuine sharing of material resources to help meet the needs of one another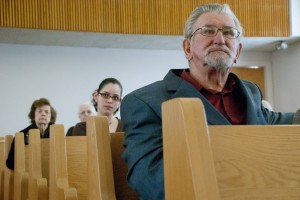 Members are people who commit themselves to following Jesus as the way to know God in relationship, by confessing Jesus as Lord and Savior.  This means to follow Jesus as currently understood with a commitment to learn more about Jesus as recorded in the Bible.   This includes committing one's self to all followers of Jesus around the world as expressed in this local congregation known as Doylestown Mennonite Church.  Since the call is to active following, a lifetime journey of ongoing discipleship is necessary.  This life of discipleship is guided by and recognizes the following core values:
Being able and committed to expressing one's faith as a living relationship with God
Accept the Biblically based

Confession of Faith in a Mennonite Perspective

as the foundational theological framework and guide for teaching on positions
The need to gather regularly for worship, Bible study, encouragement, and fellowship
Actively contributing time, resources, talents, and abilities to enhance the ministry of the church
Willingness to give and receive counsel in Christian love
Willingness to submit personal preference for the greater good
Actively practice forgiving others who offend with a desire to reconcile
 —Covenant of Membership approved February 22, 2010
Become a Member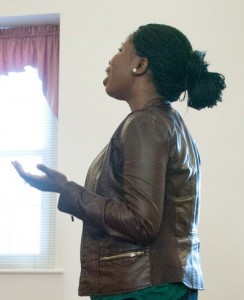 Any person is invited to become a member of Doylestown Mennonite Church who:
Desires to follow Jesus and confesses Jesus as Lord and Savior
Has been or will be baptized
Accepts the above covenant of membership
For no one can lay any foundation other than the one that has been laid; that foundation is Jesus Christ.   I Corinthians 3:11 (NRSV)
Vision & Mission
VISION:         Taking risks with and for Christ
MISSION:      We share the love of Christ in words and actions with our neighbors and friends so they will grow with us as followers of Christ.